Rooh
– A word which unites Panjabi, Hindi, Urdu, Arabic and Persian meaning soul
The soul sees no religion. The soul sees no border. The soul is free.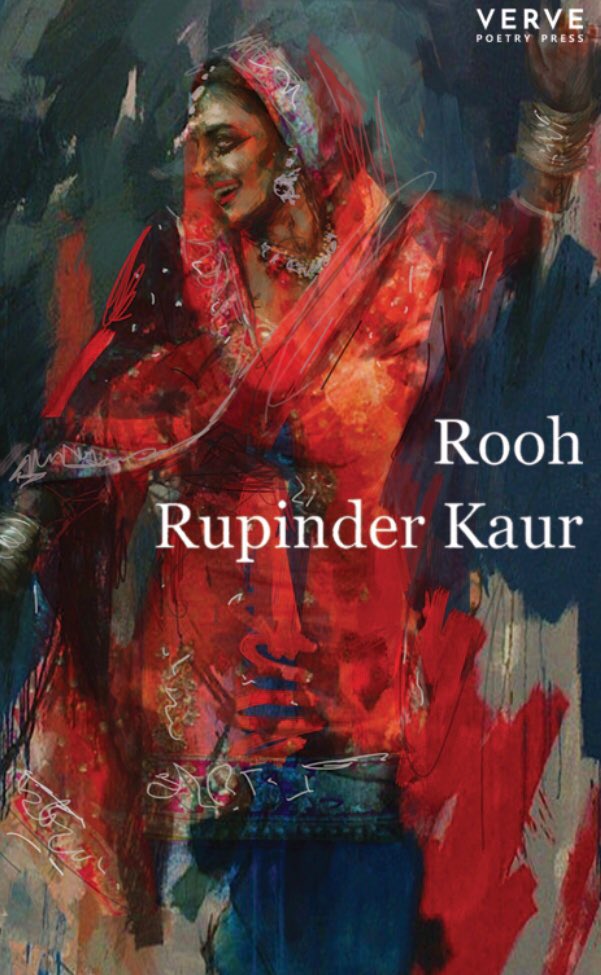 "In Rooh, her debut poetry collection, she takes us on a poetic journey that transcends borders and arbitrary boundaries. Her work straddles English and Punjabi culture – fusing words from Punjabi, Hindi and Urdu and English. They look at love, religion, identity, politics, history, taboos, society – often questioning orthodox views, particularly around the roles that different genders are expected to adopt. Rooh has a grand scope and stares unblinkingly at the world. It is a stunning first collection from this young, intelligent poet." – Verve Poetry Press
"Rupinder's poetry is at once electrifying, heartbreaking and uplifting. She writes truthfully and with care, as if feeding you these lovingly crafted words with her own hands. A must read" – Amani Saeed.
Available to purchase now :
Verve poetry press website – https://vervepoetrypress.com/product/rupinder-kaur-rooh-pre-order-numbered-and-signed-by-the-author-postage-free/
Amazon – https://www.amazon.co.uk/Rooh-Rupinder-Kaur/dp/1912565080
Foyles – https://www.foyles.co.uk/witem/fiction-poetry/rooh,rupinder-kaur-9781912565085
Waterstones – https://www.waterstones.com/book/rooh/rupinder-kaur/9781912565085
Book Depository – https://www.bookdepository.com/Rooh-Rupinder-Kaur/9781912565085